Venus Beauty is located in a garden room on residential property – I have full class 2 business consent from Renfrewshire council to run my company.
I adhere to strict hygiene protocols – all towels, headbands, sponges etc. are washed in anti-bacterial detergent at 60c; all non-disposable implements are washed in anti-bacterial detergent and sterilised in an autoclave; disposable items are cleared from the room after each client and I reserve 30 minutes between clients to clean and sterilise all surfaces before my next client.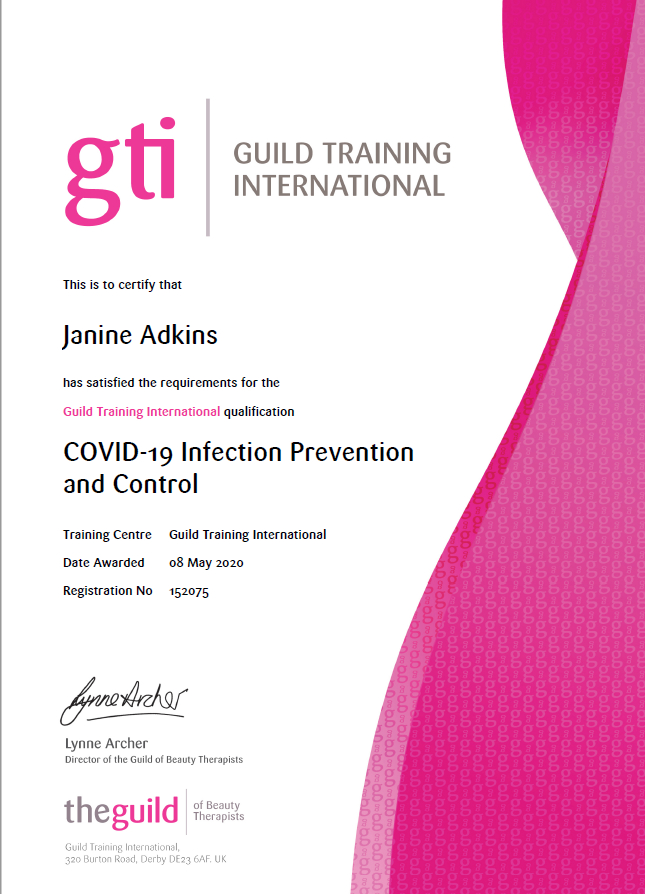 I began training in 2016 and received my HND in Beauty Therapy in September 2020 via West College Paisley Campus, I was also voted Beauty Therapy Student of the Year by my Lecturers.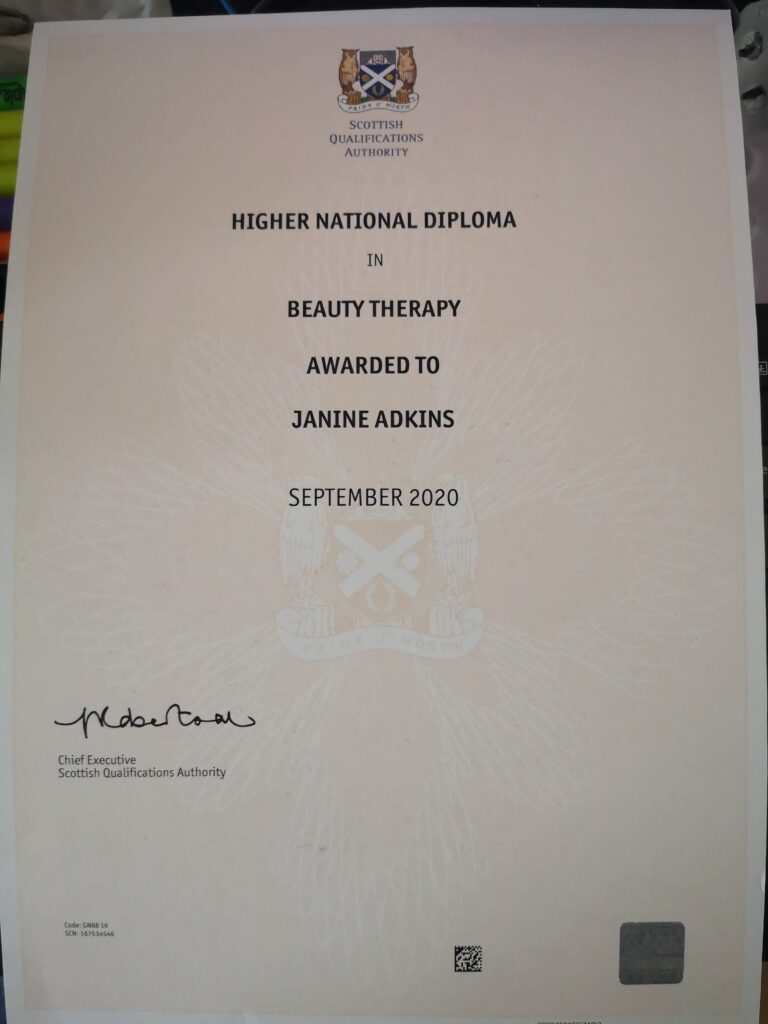 I have full public liability beauty insurance through ABT Insurance and declare that I am fully trained and qualified in every treatment I offer.