To make an appointment or enquiry
Call/Text: 07896 915786
Please note: I will not answer calls if I am with a client, if you would like me to call you back, please leave a voicemail.
email: venusbeautyrenfrew@gmail.com
Or you can contact me through the social media links above the menu bar
Please do not visit the beauty cabin without an appointment as this may interrupt clients during treatment.
Payment:
I have a card reader which accepts all major debit/credit cards using chip & PIN and Contactless, Apple Pay and Google Pay. I, of course, also accept cash.
DIRECTIONS: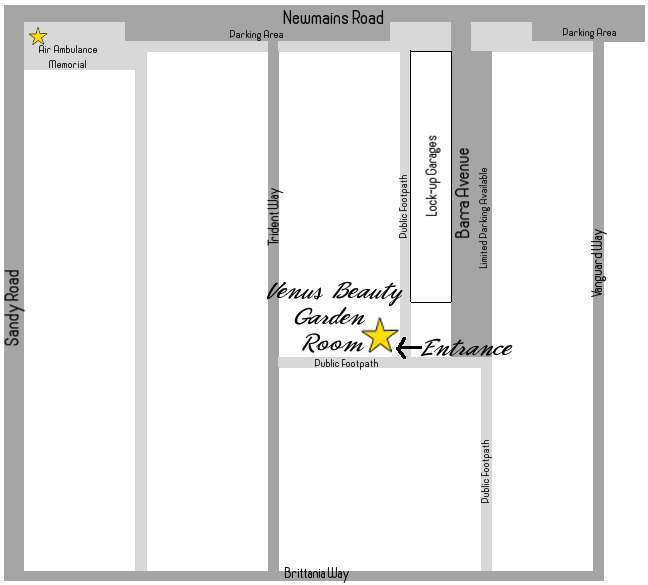 Driving
SATNAV: PA4 0LJ or just search for 'Venus Beauty' on Google Maps or Apple Maps
Please note that parking in Barra Avenue can be very limited but there is additional parking available on Newmains Road.
Public Transport
From Paisley – McGill's 21 & 22 leave from Smithhills Street alighting at Newmains Rd/Holmes Avenue
From Braehead – McGill's 21 leaves from Stance 4 alighting at Newmains Road/Elizabethan Way